Looking for a fresh start?
NHS Australia are excited to announce the opening of our exclusive new clinic in Wyong.
As part of our motto of  "working towards a healthier happier you" our new clinic will focus on your overall health and wellbeing.
Whether you have a family history of illness or you would simply like to know more about your health, we are offering comprehensive wellness checks for everyone.
These appointments will allow us up to 3 hours to thoroughly examine and test many vital functions using equipment such as ECG machine, lung spirometry, pulse oximetry, ABPI measuring device in addition to blood tests and a 3D body composition analyser.
After each check-up you will receive a comprehensive report detailing all the results we have compiled, along with a personalised health plan.
State of the Art Equipment
This includes 3d body composition scanner, ECG machine, Ankle Brachial Pressure Index measuring device, lung capacity assessment by spirometry and pulse oximetry

Personal Health Report
After  each check-up you will receive a comprehensive report detailing all of  the results we have compiled, along with a personalised health plan.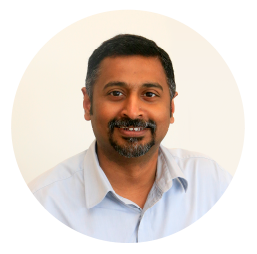 Dr George
MBBS, MRCGP (UK), Dip Cardiology (UK), FRACGP
Dr George graduated in 2002 from Mahatma Gandhi University in India. He then moved to Scotland for Postgraduate training, working in General Medicine, Accident and Emergency as well as various other specialties for several years, gaining a broad range of experience.
Dr George then completed GP training and obtained MRCGP from Northern Deanery of Royal College of General Practitioners, and it was during his hospital training that the developed a special interest in Cardiology. He later obtained a Post Graduate Diploma in Cardiology from the University of Westminster, London.
Having worked as a General Practitioner in Inverness-shire and Aberdeen-shire (Scotland) for a time, he moved to Australia in 2013 and has a keen interest in Internal medicine, Geriatric Medicine, Men's health, Children's health, Diabetes and Minor Surgery.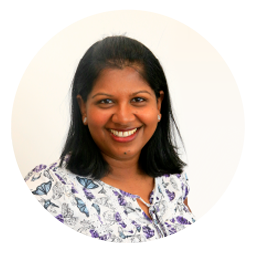 Dr Beattie
MBChB, MRCP (UK), MRCGP (UK), FRACGP
Dr Beattie graduated from Edinburgh University in 2004 and completed her hospital training at St George's hospital in London where she obtained membership into the Royal College of Physicians (MRCP) before deciding to pursue a career in general practice. Dr Beattie worked in both paediatrics and emergency medicine whilst obtaining membership in the Royal College of General Practitioners UK. In addition she has completed a diploma from the faculty of Sexual and Reproductive Health in the UK.
Having been a general practitioner for ten years, Dr Beattie has special interests in Women and Childrens Health, Family Planning, Weight Loss, Diabetes and Asthma, Chronic Disease Management and Skin Cancer removals
CALL US ON 02 4353 0255 ORBOOK YOUR APPOINTMENT ONLINE
Choose a package that's right for you
BP check
Urinalysis
Body Mass Index measurement
Pulse oximetry
Blood glucose check
Registered Nurse review
Up to 30 min
Bronze package +
Formal blood pathology
ECG
Doctor review
Up to 60 min
Silver package +
3D body composition analysis
Peripheral Vascular Disease screen
Spirometry to check lung function
Up to 2hrs

 
Gold package +
In-depth wellness check
3D body composition analysis
Review with an accredited dietician and exercise physiologist
Up to 3hrs
Bone Mineral Density Scan $110
Fibroscan with liver Ultrasound $160

Wellness checks and Cancer awareness



Sexually Transmitted Diseases check



NHS Australia Wyong Information
Fees
Packages with fee
Bronze $99, Silver $299, Gold $699 and Platinum $999
Private Consultations with General Practitioner including
Men's and Women's wellness and cancer awareness $199 up to 45 min
Travel Medicine
Sexual Health checks
Falls prevention clinic with Exercise Physiologist $99 up to 30 min
A 50% deposit is required to secure your appoinment

After Hours Services 6pm to 8pm

| Consultation Type | Fee | Medicare Rebate | Out of Pocket  |
| --- | --- | --- | --- |
| Standard | $80.00 | $38.75 | $41.25 |
| Long | $130.00 | $75.05 | $54.95 |
Patients on work cover accepted
DNA Policy (Missed Appointments)
NHS Australia Medical Centre is committed to ensuring that the best possible service is provided to all Patients registered with the Practice.  We understand that it can sometimes be difficult to get a routine appointment with a GP or Nurse however, one thing that makes this increasingly difficult to overcome is the problem of missed appointments ie DNAs.
It is disappointing when an appointment is not utilised when a Patient does not turn up and has not contacted the Practice to cancel the appointment in order for it to be allocated to another patient.
Patient non-attendance at a booked appointment adversely impacts on Practice staff and its Patients in the following manner:
The DNA Patient takes the appointment slot of another Patient who could have attended.
Increases waiting time for appointments.
The time and personnel required to follow-up and rebook DNA Patients diverts Practice staff from other duties and is therefore a waste of resources.
A DNA occurs when:
an appointment is not attended;
the Patient has not contacted the Practice minimum 3 hours in advance to cancel it or
where the cancellation is so late that it makes it impossible to allocate that time to another Patient who needs treatment.
DNA Fee
Due to the length of each appointment,100% of the fee will be charged if cancelled less than 24 hours prior to the appointment.
Avoid Becoming a DNA
If you cannot attend or no longer need an appointment, please let us know in advance.
We understand that mistakes do happen and that appointments can be forgotten or overlooked.  In such cases, the Practice will take into account the reason given by Patients.  However repeated offences are unacceptable.
Preference, of course, is for the Practice to know in advance so we can offer the appointments to other Patients in need.
If you need to cancel an appointment you can do this in any one of the following ways:
In person at the Reception Desk
Telephone: 02 4353 0255
Online- only applies if the appointment was booked online
Reducing DNAs
As a Practice we are doing our utmost to reduce DNAs as much as possible.
If you make an appointment over the telephone, we would suggest that Patients' record/document the date and time in a way that can be easily accessed – in a diary, on a calendar or on a mobile phone.
It is the Patient's responsibility to:
Advise the Practice of any change to their contact details
Attend their arranged clinic appointment or reschedule with reasonable advanced notice.
To help us improve the system and make more appointments available for Patients to book routinely, please adhere to our Practice Policy.
We are directly opposite Wyong Train station.
P 02 4353 0255 
F 02 4353 0355
E wyong@nhsau.com
Location
3-5/56- 64 Pacific Highway
Wyong NSW 2259
Surgery hours
Monday – Friday
By appointment only
DOWNLOAD A NEW PATIENT REGISTRATION FORM