Experience our purpose built medical facility
The NHS Australia Medical Centre is a brand new medical centre on the Central Coast of NSW, having officially opened in September 2016. It is clean, modern and fully equipped with all the latest medical technology.
As soon as you walk through the door you will be welcomed by our friendly reception staff and will receive the very best health care from our medical staff.
We strive to provide an exceptional level of patient care and are proud to operate from a purpose built, state of the art medical facility.
Both our founding GP's have served the Central Coast community for the past 3 years, and firmly believe in a holistic approach to medicine with patient centred care.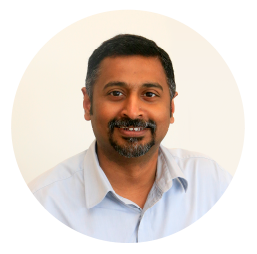 Dr George
MBBS, MRCGP (UK), Dip Cardiology (UK), FRACGP
Dr George graduated in 2002 from Mahatma Gandhi University in India. He then moved to Scotland for Postgraduate training, working in General Medicine, Accident and Emergency as well as various other specialties for several years, gaining a broad range of experience.
Dr George then completed GP training and obtained MRCGP from Northern Deanery of Royal College of General Practitioners, and it was during his hospital training that the developed a special interest in Cardiology. He later obtained a Post Graduate Diploma in Cardiology from the University of Westminster, London.
Having worked as a General Practitioner in Inverness-shire and Aberdeen-shire (Scotland) for a time, he moved to Australia in 2013 and has a keen interest in Internal medicine, Geriatric Medicine, Men's health, Children's health, Diabetes and Minor Surgery.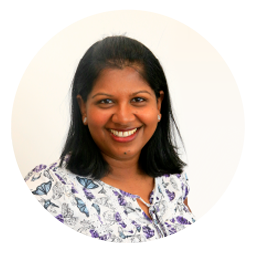 Dr Beattie
MBChB, MRCP (UK), MRCGP (UK), FRACGP
Dr Beattie graduated from Edinburgh University in 2004 and completed her hospital training at St George's hospital in London where she obtained membership into the Royal College of Physicians (MRCP) before deciding to pursue a career in general practice. Dr Beattie worked in both paediatrics and emergency medicine whilst obtaining membership in the Royal College of General Practitioners UK. In addition she has completed a diploma from the faculty of Sexual and Reproductive Health in the UK.
Having been a general practitioner for ten years, Dr Beattie has special interests in Women and Childrens Health, Family Planning, Weight Loss, Diabetes and Asthma, Chronic Disease Management and Skin Cancer removals
Dr Oyekan-John
MBChB, MRCGP (UK), FRACGP
Dr Oyekan-John graduated from Leicester University in 2006 and completed her GP training in Yorkshire where she obtained her membership into the Royal College of General Practitioners.
Dr Oyekan-John has worked in emergency medicine both in the UK and in New Zealand and has a particularly interested in voluntary working following her time in South America.
In addition, Dr Oyekan-John has completed her letter of competency in implant insertion and removal and has a particular interest in women's, sexual and reproductive health, chronic disease management and family medicine.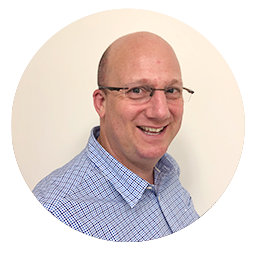 Dr Rice
MBChB, MRCGP (UK),
DRCOG (UK), FRACGP
Dr Tim Rice graduated from the University of Manchester (UK) in 2000. He has worked in Emergency Medicine, Paediatrics, and Elderly Medicine. He spent 10 years as a GP in Manchester, during which he obtained his Membership of the Royal College of General Practitioners (MRCGP, 2004)
In 2012 and joined a large Practice as a Partner. He obtained a Postgraduate Certificate in Medical Education from the University of Dundee, and became a GP Trainer. Tim has recently moved to Australia to be closer to family.
Dr Rice is a true generalist GP and likes to be involved in the care of all members of the family whatever their age or worries. Dr Rice has an interest in Elderly Medicine and managing those with multiple chronic diseases. Dr. Rice is married with two children. Together the family enjoy an active lifestyle, swimming and cycling in particular.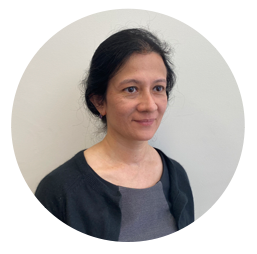 Dr Shilpa Nayak
MBBS, MRCGP (UK), FRACGP
Dr Nayak started her medical journey in Nepal gaining a bachelor's in medicine in the picturesque town of Pokhara in Nepal in 2000. She then moved to England in 2002 where she initially specialised in Paediatrics and worked in various places in Wales and England.
She completed her GP training in 2007 in Birmingham gaining her MRCGP. During her training in UK, she trained in Paediatrics, Accident and Emergency, Elderly care, Psychiatry, Rehabilitation and General Practice, Minor Surgery, Sexual health.
She moved to Australia in 2016 and worked in Northern New South Wales before moving to Central Coast. As a General Practitioner her fields of speciality are chronic disease management, women's and child health including contraceptive medicine, mental health, minor surgery and Implanon insertion and removal.

CALL US ON 4399 1755 OR BOOK YOUR APPOINTMENT ONLINE

Chronic disease management
Management of chronic or terminal conditions

Preventative Medicine
Protect, promote and maintain good health and wellbeing

Travel Medicine
Vaccinations, risk-assessments and international prescriptions

Work Cover
Assessments, medical certificates and ongoing return to work plans

Weight Management
Weight checks, hormonal tests, prescriptions and wellness plans

Pregnancy
Conception, antenatal checks, pregnancy health, post natal checks

Women's health
Contraception, breast checks, hormonal imbalances, menopause concerns

Men's Health
Men's health assessments, prostate checks, mental health, heart health

Children's health
Age appropriate health checks, acute and chronic illness, immunisations

Sexual Health
Contraception, STI checks, sexual dysfunction, mental health

Skin Checks & Minor Surgery
Skin cancer checks, incisions, repair of lacerations, removal of foreign bodies

Elderly Medicine
Geriatric medicine, Multiple medical conditions, preventative treatments

Immunisations
Childhood age immunisations, travel vaccinations, adult immunisations
Psychology
Mental health disorders, eating disorders, anxiety and depression
Dietician
Nutritional medicine and advice to treat a variety of chronic and acute conditions
Exercise Physiology
Exercise for the prevention and management of diseases and injuries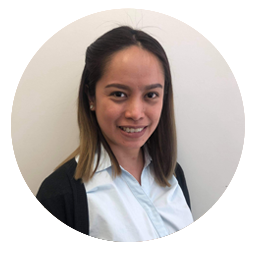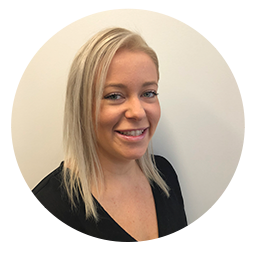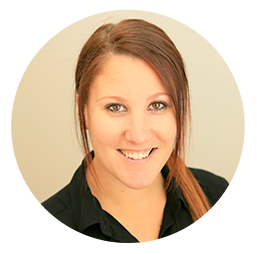 Genevieve
Practice Manager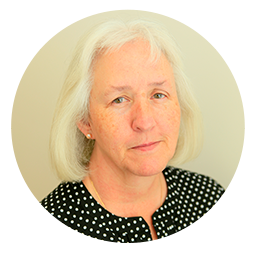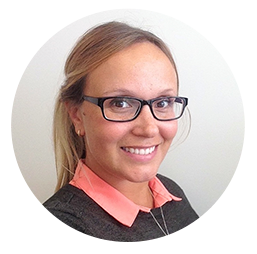 NHS Australia Bluehaven Information
Appointments
To book an appointment, please call us on 4399 1755 or use our fast and convenient online booking system. Standard consultations last for 10 minutes, so please advice our reception staff if you think you require a longer appointment time, or select a long consultation when booking online. First time patients will require a longer appointment so our doctors can familiarise themselves with your medical history. We will always endeavour to find you a suitable appointment time with your preferred doctor, however please be aware that emergencies will be given priority. If your appointment time is affected for any reason, our staff will ensure every effort is made to contact you.
Fees
All patients with Health Care Card, Pension card and children under the age of 16 will be bulk billed.
Private fees with Medicare rebate apply for all other patients.

| Consultation Type | Fee | Medicare Rebate | Out of Pocket  |
| --- | --- | --- | --- |
| Standard | $57.50 | $38.75 | $18.75 |
| Long | $92.50 | $75.05 | $17.45 |
| Commercial Driving Medical | $150.00 | None | $150.00 |
Private fees are also applicable for medical reports and insurance forms.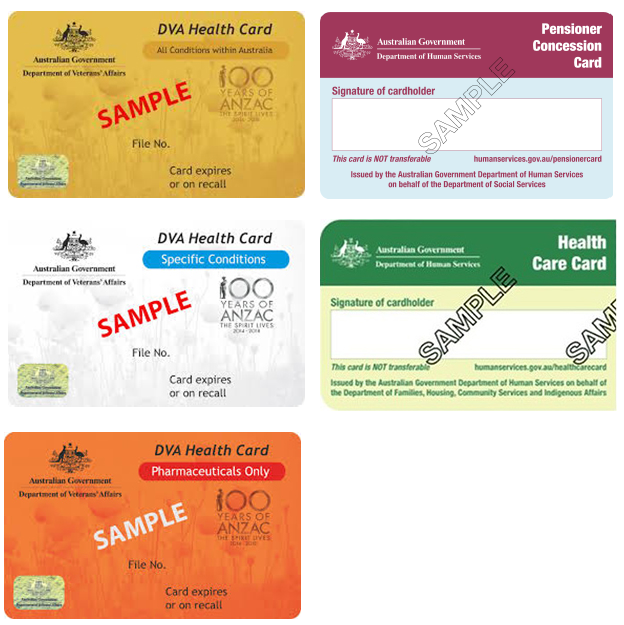 Cancellations
You will receive an SMS reminder 24 hours prior to your appointment time. If you are unable to attend your appointment for any reason, please let us know as soon as possible so we can reschedule and allow patients on our waiting list to be seen.
DNA Policy (Missed Appointments)
NHS Australia Medical Centre is committed to ensuring that the best possible service is provided to all Patients registered with the Practice.  We understand that it can sometimes be difficult to get a routine appointment with a GP or Nurse however, one thing that makes this increasingly difficult to overcome is the problem of missed appointments ie DNAs.
It is disappointing when an appointment is not utilised when a Patient does not turn up and has not contacted the Practice to cancel the appointment in order for it to be allocated to another patient.
Patient non-attendance at a booked appointment adversely impacts on Practice staff and its Patients in the following manner:
The DNA Patient takes the appointment slot of another Patient who could have attended.
Increases waiting time for appointments.
The time and personnel required to follow-up and rebook DNA Patients diverts Practice staff from other duties and is therefore a waste of resources.
A DNA occurs when:
an appointment is not attended;
the Patient has not contacted the Practice minimum 3 hours in advance to cancel it or
where the cancellation is so late that it makes it impossible to allocate that time to another Patient who needs treatment.
DNA Fee
Due to the high demand for appointments and the high number of non-attendances and cancellations for GP appointments, we will charge the following fees an appointment that is not attended or not cancelled within 3 hours of the appointment time.
Standard appointment $20
Long appointment $40
Avoid Becoming a DNA
If you cannot attend or no longer need an appointment, please let us know in advance.
We understand that mistakes do happen and that appointments can be forgotten or overlooked.  In such cases, the Practice will take into account the reason given by Patients.  However repeated offences are unacceptable.
Preference, of course, is for the Practice to know in advance so we can offer the appointments to other Patients in need.
If you need to cancel an appointment you can do this in any one of the following ways:
(1)   In person at the Reception Desk
(2)   Telephone: 0243991755
(3) online- only applies if the appointment was booked online
Reducing DNAs
As a Practice we are doing our utmost to reduce DNAs as much as possible.
If you make an appointment over the telephone, we would suggest that Patients' record/document the date and time in a way that can be easily accessed – in a diary, on a calendar or on a mobile phone.
It is the Patient's responsibility to:
Advise the Practice of any change to their contact details
Attend their arranged clinic appointment or reschedule with reasonable advanced notice.
To help us improve the system and make more appointments available for Patients to book routinely, please adhere to our Practice Policy.
Confidentiality
Your Medicare details, personal details and medical history is stored by the centre using highly secure, encrypted software. If you have any concerns about your privacy, please speak to our reception staff.
Results
If you are waiting for results of pathology tests, you will be notified immediately of any significant abnormal test results, and an appointment will be made for you to see your Doctor. For all other results, we encourage you to book an appointment to discuss your results.
Prescriptions and referrals
You will need to see your Doctor before you can be given a new prescription or a repeat prescription. You are also required to see your Doctor for all specialist referrals and renewed referrals. This is so we can monitor your progress and adjust your treatment plan if necessary.
Our centre is next door to Aldi at Blue Haven. There is ample parking available, and the 96, 98 and 99 buses stop in Roper Road, right near our centre. If you'd like directions for finding us, please call reception staff.
P 02 4399 1755
F 02 4399 1855
E admin@nhsau.com
Location
15 Roper Road, Blue Haven NSW 2262
Surgery hours
Monday – Friday: 9am – 5pm
Saturday: Closed
Sunday: Closed
NHS Medical Centre Bluehaven
NHS Medical Centre Bluehaven
DOWNLOAD A NEW PATIENT REGISTRATION FORM